Global warming is the current buzz word and with it will come an increase in air conditioning.
Retail outlets with air conditioning find that their sales increase
because their customers have a more pleasant shopping experience.
Air Conditioning
Employers who have offices with lots of staff and computers all generating heat are installing air conditioning to improve the work environment and the output of their staff.
Apart from the cooling effect of air conditioning, it is also the cheapest form of heating. It takes 1 kilowatt of power to generate 7 kilowatts of heating. This means that with the right air conditioning system for your particular situation, you can now have steady state conditions all year round.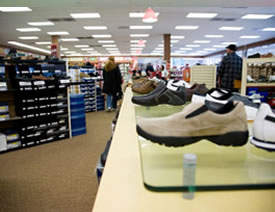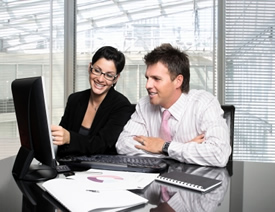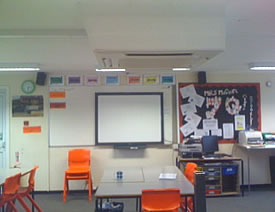 Installation of Air Conditioning units at Fairlands Middle School in Cheddar
If you are considering heating a room, or a new extension, it may be more economic in the long term to install air conditioning rather than extend your existing central heating system. Apart from the heating aspect the air conditioning will also give you the benefit of cooling in the summer.
Many people are adding a conservatory to their home to give them an extra room. Often they find that the conservatory is too hot in the summer and too cold in the winter so they can only enjoy their conservatory in the spring and autumn when the weather is temperate. Some people install a fan in their conservatory for cooling in the summer and a heater for warmth in the winter but an air conditioning system would do both jobs and be far more controllable and efficient.
We can supply and install air conditioning for heating and cooling (or cooling only) in the following situations:
Domestic
Houses

Flats

Buy to let properties

New construction

Existing dwellings
Commercial
Canteens

Restaurants

Public houses

Night clubs

Theatres

Doctor's surgeries

Veterinary surgeries
Shops & Offices

Leisure complexes

Golf clubs

Village Halls

Take away food outlets

Schools & Colleges

Air Conditioning for Tractors
Industrial
Laboratories

Factories

Warehouses