"This modern lounge has large picture frame windows and suffered from extremes of heat and cold. The heat pump air conditioning system specified and fitted by ARM Enterprises Ltd has made a superb looking room into a splendidly comfortable lounge. The design and installation works were achieved with the minimum of fuss and the vents are extremely neat and unobtrusive. The ability to heat the room in winter using the heat pump system has had a benefit in that the whole house heating system need not be used as often.
With the economic benefits of a heat pump system this has the effect of reducing the heating bills still further. In summer the cooling provides a superbly controlled environment compared with the greenhouse temperatures suffered in previous years.
Alan Manchip and his team provide an excellent service and we are pleased to recommend them for domestic installations"
Alan & Maureen Wilson
Box
Wilts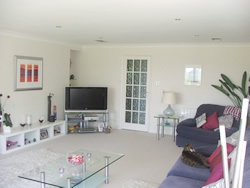 We have used Alan Manchip Electricals for a number of years now, all the staff we have spoken to and come in to contact with have always been friendly and very helpful. If you are looking for an Electrician that will turn up when they say they will, and will carry out all works professionally, then we would recommend that you look no further. There are not many companies that you can say that about now days….
Andrew and Sarah Dixon
Andrews On The Weir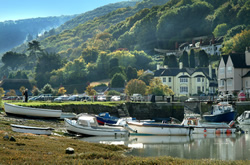 "We are delighted to recommend Alan Manchip for commercial and domestic customers alike. They were an integral part in our office refurbishment and during a major refit they were able to complete their work to the highest of standards, satisfy our target completion dates and all within the budget agreed at the outset. We have also used Alan Manchip for our customer's properties and they have always been punctual, professional and honest. What more can a customer want?"
Marc Richards, Director
Gibbins Richards Estate Agents.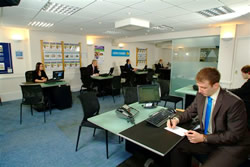 Alan Manchip Electrical Contractors look after The Palace Night Club and The Galleries in Bridgwater for our electrical work, refrigeration and air conditioning needs. Our venues are very popular and are often packed at the weekends, so it is very important for us to have all our facilities operating at full capacity when we are open to the public. Our beer cellars, ice machines, chillers and air conditioning units are on maximum output so we have Alan Manchip to carry out the routine maintenance service. Occasionally when a breakdown occurs we can rely on a rapid response to get things back to normal.
We are pleased to recommend Alan Manchip Electrical Contractors because they realise that for The Palace Night Club and The Galleries "the show must go on".
Clive Lilley
Palace Night Club, Bridgwater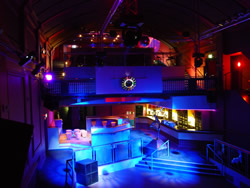 For the past nine years or so we have used Alan Manchip (A.R.M Enterprises Ltd) for all of our electrical needs — from small machine breakdowns, P.A.T testing, rewiring in connection with the re-siting of machinery/lighting/offices etc, which has always been carried out promptly and efficiently.
Some 2'/2 years ago we doubled our factory area by building a new 6,000 sq ft portal frame unit adjacent to our original workshops.
At that time we put the electrical works out to tender and found the quote from A.R.M to be as competitive as others received, so, from their past performance we had no hesitation in employing them to carry out the works. As always the work was carried out in a professional cheerful manner, on time and with the least possible disruption to our own production. We were always kept up to date with any cost variations due to our change of plans and the final invoice came in when due and in accordance with previous quotations.
The work included all new cabling to the new extension and changes to the original unit, comprising of lighting, single and three phase supply to new and re-sited machines and benches, also new fire and security systems.
A.R.M continue to carry out our electrical works and we would have no hesitation in recommending them to anyone that has an electrical requirement whether that be large or small.
Norman and Brian Hucker – Directors
BRIMAN. Windows-Doors-Staircases
Re Our New Factory Complex at Huntworth
Now that we are comfortably settled into our new Factory Complex at Huntworth, I would like to take the opportunity to thank you and your team for providing a first class service to us.
The building of new premises is always fraught with unforeseen problems but your employees professional and courteous approach to the contract made everything run smoothly.
If at any point in the future your company is required to provide a testimonial, then please do not hesitate to contact us, as we would be happy to provide this.
With kind regards,
Yours sincerely
Notaro Windows Ltd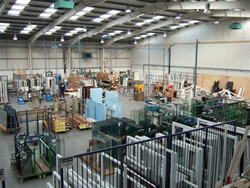 Alan Manchip has serviced our refrigeration equipment for the last 25 years.
As a family butcher serving top quality meat it is vital that our refrigerated display units, freezers, chillers and walk in cold rooms are all working at the correct temperatures. We have all our equipment serviced regularly to prevent failure at peak times. On the few occasions when there has been a breakdown we have always been able to rely on Alan Manchip to respond quickly to get things back to normal.
We recently bought a new walk in freezer which was supplied and installed by Alan Manchip Electrical. We are most satisfied with the service they offer and pleased to recommend them.
Robert Hellyer
Master Butcher
Westonzoyland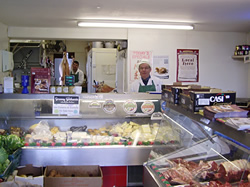 Domestic
Buy to let properties – Gibbins Richards, Angel Residential
New construction – Stuart Kingham
Commercial
Restaurants – Andrews on the Weir, Porlock
Public houses – Cottage Inn, Keenthorne
Night clubs – Palace Night Club, Bridgwater
Theatres – Brew house Theatre, Taunton
Doctors surgeries – Quantock Medical Centre
Veterinary surgeries – White Lodge Veterinary Surgery, Minehead
Shops – Robert Hellyer, Master Butcher, Toucan Wholefoods MH
Leisure complexes- Mill Farm Holiday Centre
Golf clubs – Minehead Golf Club
Village Halls – Holford Village Hall
Fish and Chip Shops – Pak Lok, Taunton Road, Bridgwater
Schools – St Georges School
Colleges – Kilve Court Residential Centre
Canteens – Argos Distribution, Huntworth
Industrial
Factories – Notaros Factory, Briman Timber
Warehouses – Bond International
Landfill sites – Lisa Edmunds, Poole Landfill, Wellington
Civic Amenity sites – Viridor
Distribution Centres – Gerber Juices, Express Park, Bristol Road, Bridgwater
Agricultural
Farms houses – Raymond Barrow
Farm Buildings – Richard Jeanes
Dairies – David Jeanes
Chicken houses
Equestrian Centres – Stockland Lovell
Churches
St Mary the Virgin, Holford
Over Stowey Church
All Saints Church Dodington
Church of St Martin, Fiddington
St Mary's Church, East Quantoxhead
St Ethelred's Church, West Quantoxhead
St Andrew's Church Lilstock
Baptist Church, Minehead
United Reformed Church, Cannington
St Mary the Virgin, Cannington
Oare Church, Oare (Lorna Doone Country)
Historic Houses
Gurney Manor, Cannington (Landmark Trust)
Stogursey Castle, Stogursey (Landmark Trust)
Court House, East Quantoxhead
Chapmans Combe House, Crowcombe
Church House, Crowcombe
Bagborough House, West Bagborough
Weacombe House, Weacombe
Triscombe House, Triscombe
Alfoxton House, Holford
Combe House, Holford
Meadow House, Kilve
Croydon Farm House, Timberscombe